THE WIRE ROPE CLIP
With a focus on the needs and demands of customers from all over Brazil and based on values ​​such as ethics, respect and deadlines compliance, FUERTES has stood out in the equipment market for cargo lashing and lifting since 2009, the year of its foundation. As a result of long partnerships with suppliers, the corporation's mission is to watch over the relationships it has accumulated over more than a decade of existence, selling the wire rope clip and various other equipment for the most diverse market segments.
In addition to parts such as wire ropes, slings, chains, PC strands and straps, FUERTES also offers several accessories to ensure the good functioning of all our products. Check below a list of some of them:
swivel, articulated and fixed eyes;
lightweight thimble;
heavy forged thimble;
high capacity forged tensioners;
These assets are the option for entrepreneurs that value the good performance of their machines and also the safety of their employees: we have the ISO 9001 as proof of product standardization and excellent business management.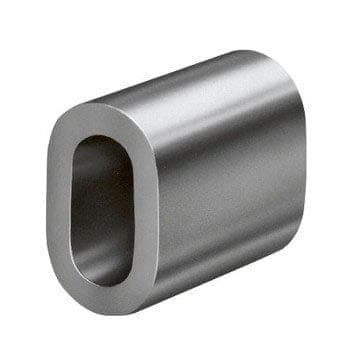 APPLICATION AND TECHNICAL DATA ON THE EQUIPMENT
The wire rope clip is used, for example, in the fixing of wire ropes. Wire rope clips are also called clips, as they attach to the ends of the ropes forming a loop. In addition, we have the steel sleeve used to finish the end of the wire rope loop. After braiding the eyes, the clip is positioned on the strands and then taken to the press with the specific mold for that diameter and then, it is crushed, ensuring the safety of the eye.
Applied according to the length of the slings, the clips have extremely strong fixation rods. FUERTES offers the wire rope clip (light or heavy) with 1020 steel loops and nuts, galvanized finish and cast soft steel body.
The wire rope clip we sell is a synonymous of efficiency, we control all stages of our production process and the selection of suppliers to bring consumers the best in the market.