PERMANENT LIFELINE IS SYNONYM OF SECURITY
The permanent lifeline, also known as anchoring line, allows, through its composition with rail, wire rope and resistant rope, that the worker can perform his work or large scale activity in high places that present risks, with mobility, autonomy and, above all, the necessary security.
Supporting a load of more than two tons, it is installed on facades or edges, using suspended chairs. This type of equipment must comply with all safety standards, on some occasions, the manufacturer is responsible for installing the lifeline. Any lifeline that is permanent, or not, must have at least two anchor elements – or points. And this anchoring will depend on the support where it will be fixed; normally being stainless steel. The provisional anchor lines can be made of textile material or steel, they help by creating planes that can be inclined, vertical or even horizontal.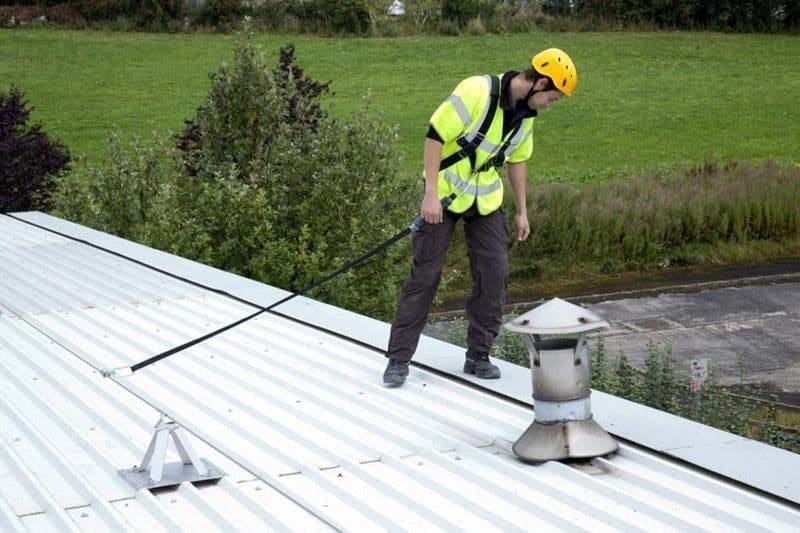 ESSENTIAL EQUIPMENT FOR HEIGHT OPERATIONS
The most common cause of deaths and accidents in the workplace is falling from a height. Unfortunately, the number of accidents of this nature has been growing every day, about one in seven deaths related to this type of operation, are due to accidents in high places, and one of the main reasons is the lack of safety equipment and infrastructure for the workers.
Work at height is any service performed above two meters. Therefore, the use of safety equipment is mandatory, especially the use of a permanent lifeline.
More than meeting safety standards, every professional in the field must be aware of their security rights to perform such operations in high altitude locations. Every company has the obligation to provide safety conditions and equipment with proven quality and origin, to not put the lives of employees at risk. All products supplied by FUERTES have specifications and are in accordance with the current standards and resolutions for equipment for cargo lifting, securing and transporting.