KNOW WHERE TO USE A CURVED SHACKLE
The use of the curved shackle allows wire ropes, chains and polyester straps to be attached to materials that need some handling or transportation.
The curved shackle can also be an accessory that serves to assist the handling and securing of loads formed by two-part means, making it easy to disassemble. These parts consist of a threaded pin and a body, or it can consist of a screw with nut, body and a cotter pin.
There are two types of shackle: the curved shackle – which we are explaining – is produced with a grade 6 or grade 8 forged steel body. It also has a larger arc diameter in relation to its opening, in addition to having screws with nuts or pins. The straight shackle differs exactly in the arc diameter, which is equal to its opening.
It takes a lot of attention and care when buying a curved shackle. It must be purchased based on the workload, diameter of the wire rope that will be used and, mainly, where this accessory will be applied. Attention should be paid to the applicable technical standards, as well as the markings on its body and pin, such as diameter, load capacity and traceability.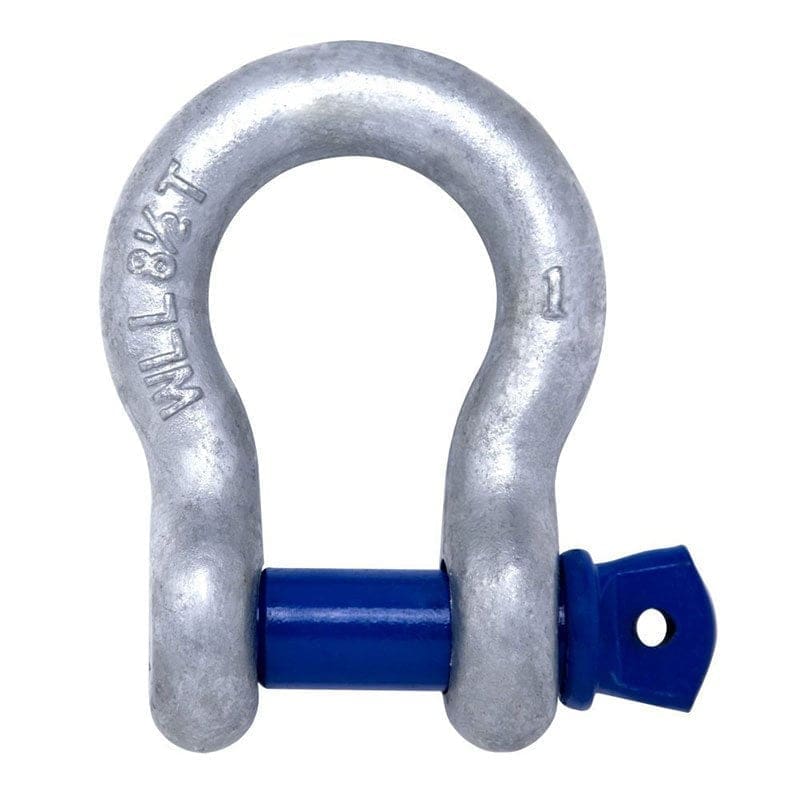 FUERTES SHACKLES
If you are looking for a quality curved shackle, FUERTES is the right place to find the product you want and need. Operating in the commercialization and distribution of equipment for cargo lashing, lifting and handling for more than 10 years, we are already one of the leaders in the business.
With production that embraces safety – based on the main and strictest national and international safety standards – and performance, our products are the guarantee you need, in quality, durability or an affordable price for all types of pockets.
That is why FUERTES has been gaining new customers every day, throughout our production process, we think about market trends and, mainly, your needs. Doing serious, ethical, responsible and committed work, ensuring that you do not invest in vain, but that you buy the right product for your need. At FUERTES, you will find trained and specialized professionals to help solve your problems, suggesting ideas that exceed your expectations.